Top 12 Apps To Hack WiFi Password On Android
You will need to just download and install on your phone. Here we have shared latest APK of real wifi hacker and free available below for download. The larger part of WiFi proprietors keep secret word security on their web gadgets and it is difficult to utilize the transfer speed of WiFi systems that our portable workstations and cell phone gadgets get. I realize that feels extremely frustrating when we don't have the foggiest idea about any WiFi association watchword. As we can stick the cell systems with electronic jammer circuit simply like that software engineers, programmers have construct the codes to get inside any secured WiFi association.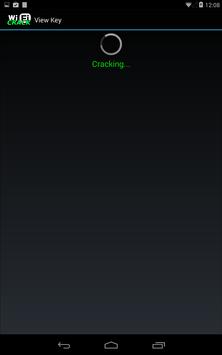 Hijacker – Reaver For Android Wifi Hacker App
Other articles that should interest you: Best wifi hacker app for Android Before we begin, we must remind you that many apps to hack WiFi are only a long list of keys that come by default in the routers of several distributors, so they only search within a predetermined database. These have the disadvantage that if the passwords were changed, they are totally useless. Then, you will know the Best wifi hacker app on Android.
You can download them for free from the Play Store. AndroDumpper This app to decrypt wifi keys has the advantage of being able to be used on your device even if you do not have root.
Apparently, it takes advantage of the vulnerabilities that the security protocols of most Wi-Fi networks have today. It takes a little time to decipher the keys of the networks you want to use, but it works on most occasions.
As far as we could find out, the AndroDumpper app for iPhone is not yet available, but it is available for Android devices in the Play Store. Free 2. This application has the advantage that it does not contain too many intrusive advertisements. Free 3. Router keygen The Router Keygen app is excellent for hacking WiFi keys because it can also detect if our Internet connection can be targeted by cyber-attacks from other users. We invite you to download this application from the Play Store for free as it is undoubtedly the best wifi hacker app.
Free 4. WiFi Password With the Wifi Password application you can scan and connect to free Wi-Fi access points that surround you, with just one click.
This application has stored thousands of passwords shared by other users on your server, which will be used to compare and access the WiFi network you need. In addition, it will help you to keep away from unsafe WiFi hotspots and guarantee the security of the WiFi networks you connect to. This is the best wifi hacker app as it has more than 5 million downloads and more than 70 thousand positive ratings, indicating that it is undoubtedly one of the best options among the WiFi hacking apps in available today.
Free 5. WiFi Warden With this application you can know the frequency, the modem manufacturer, the encryption, the security, the distance, the power and the name of the WiFi access points nearby. WiFi Warden is also one of the best wifi hacker app as it has the ability to test the vulnerability of nearby networks and connect to the default WPS Pin generator. It will also show you informations about the devices connected to your network, which gives you an extra layer of security.
In addition, it has a series of very interesting features that make this a very, very great wifi hack app. It has a function to create secure passwords, another to recover passwords and also gives us an advanced WiFi security guide. Still, below we will detail the best wifi hacker app — steal Wi-Fi — available for Apple devices.
The time it takes for this app to decipher the passwords is because it performs a test one by one with the possible combinations that may exist. Unfortunately, if the passwords are too long, it is not worth waiting for, so if you see that it stays frozen you should try to find another alternative.
WiFi Audit This wifi hack app on iPhone works quite well on most routers, however, it seems that it is only a long list with passwords that come from defects in most devices. If you want to cheer up and try it, here you will find the link to download from the App Store. According to what its features indicate, with it you can connect to any WiFi network for free, simple and in a short time. We have not tested it yet, but in the App Store it has more than positive ratings, so we assume that it works quite well and it is one of the best wifi hack app for iphone in
Real Wifi Password Hacker Latest APK v3.8.4.4 for Android Free Download Added on Jun 11, 2017
Some of us succeed in doing that, some of us fail. You will find dozens of apps, software, and tools on the Internet which claim to hack Wifi Networks in seconds. But let me tell you the truth, most of these apps and tools are merely pranks. All you need is the right tool, right guidance, and a working method. We will provide you all three in this post. Root your phone Recommended, although not necessary. Good Wifi network strength.
VIDEO: How to Hack WiFi Password on Android [No Root]
The Wifi Hunt is over! We've all been there: you're in a rush or not sure which place has free wifi and you don't want to go on a scavenger hunt throughout the. Their are several app which helps you in hacking wifi/wireless networks via your Android phone. You will need to just download and install on. Enter the world of WiFi hacking with the best WiFi hacking apps for Powerful; Easy to use; It is open source so you get all the latest Updates fast free of cost. . Just download the app, and crack networks with vulnerabilities.